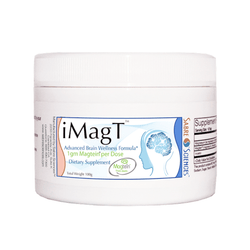 Mood, Memory and Focus support through the powerful combination of Magnesium L-Threonate and Inositol.
Dietary Considerations
Wheat Free
Dairy/ Milk Free
Gluten Free
Soy Free
Yeast Free
Sugar Free
Starch Free
Preservative Free
Corn Free
Free of Artificial Colors/Flavors
Suggested Use: Take 1/2 tsp am/pm daily in 4oz of water. (Or as directed by your Doctor or Healthcare Practitioner.)
Warnings
Caution: If you are pregnant or nursing, consult your Doctor or Healthcare Practitioner before beginning supplementation. Keep out of reach of children. Store out of direct sunlight.